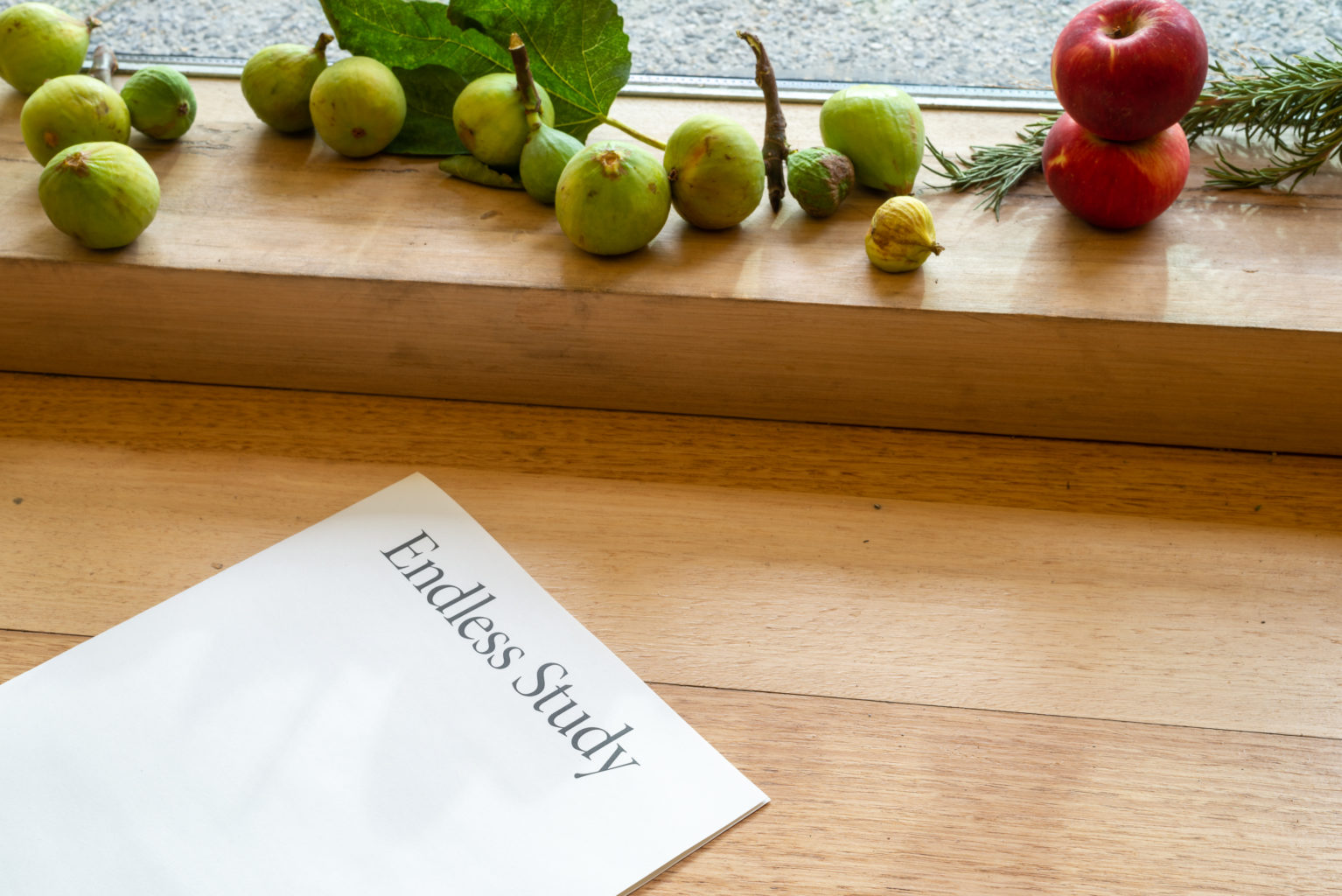 Occasional Gifts, as part of Shapeshifters: New Forms of Curatorial Research, MADA Gallery, Caulfield East, 13-14 March 2019.
Occasional Gifts is one iteration of Endless Study, Infinite Debt, an ongoing collaborative investigation into how we research and share knowledge. The work was commissioned for Shapeshifters: New Forms of Curatorial Research at MADA Gallery (March, 2019), a symposium organised by Tara McDowell and Helen Hughes to honour the fifth anniversary of the curatorial studies doctoral program at Monash and to stage a public event for the annual milestone reviews undertaken by candidates in the program. The commissioned artists were invited to propose an intervention into the standard institutional program, and the work proposed by Snack Syndicate took the form of a brief text written as an offering to each of the presenters at the symposium. These texts responded to the research projects of each presenter and was read aloud before their presentation. The texts were written with two aims in mind: first, to replace the formal professional introduction to a speaker with a more intimate, idiosyncratic address; second, as an experiment in an alternative mode of feedback or peer-review (rather than a question or critique at the end of a research presentation, these texts were imagined as letters to the researcher in recognition of their labour). The texts were been compiled into a small publication and nested in poster articulating the broader concerns and politics of Endless Study and Infinite Debt. The publication was  designed by Snack Syndicate and Beaziyt Worcou, and was available to symposium attendees.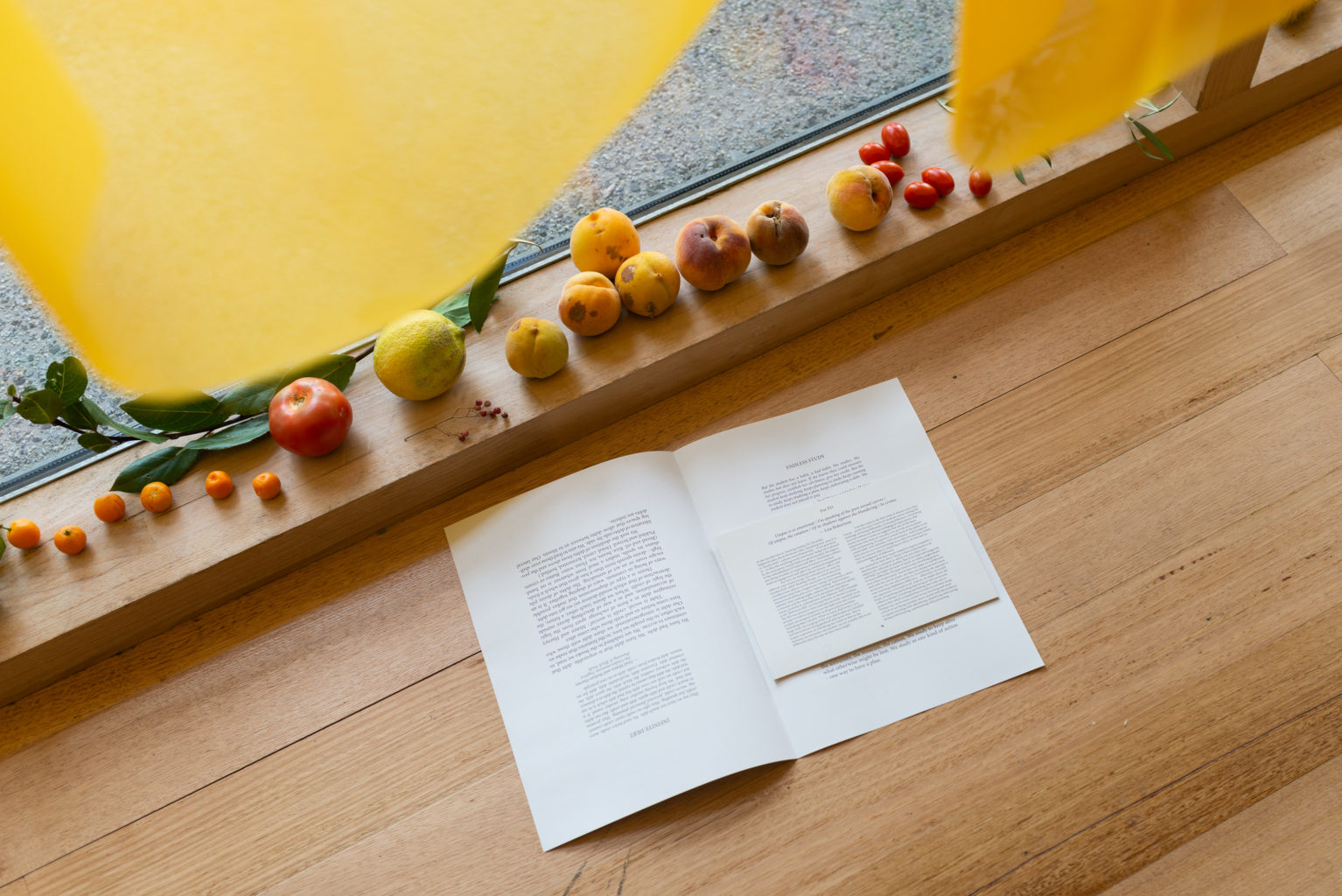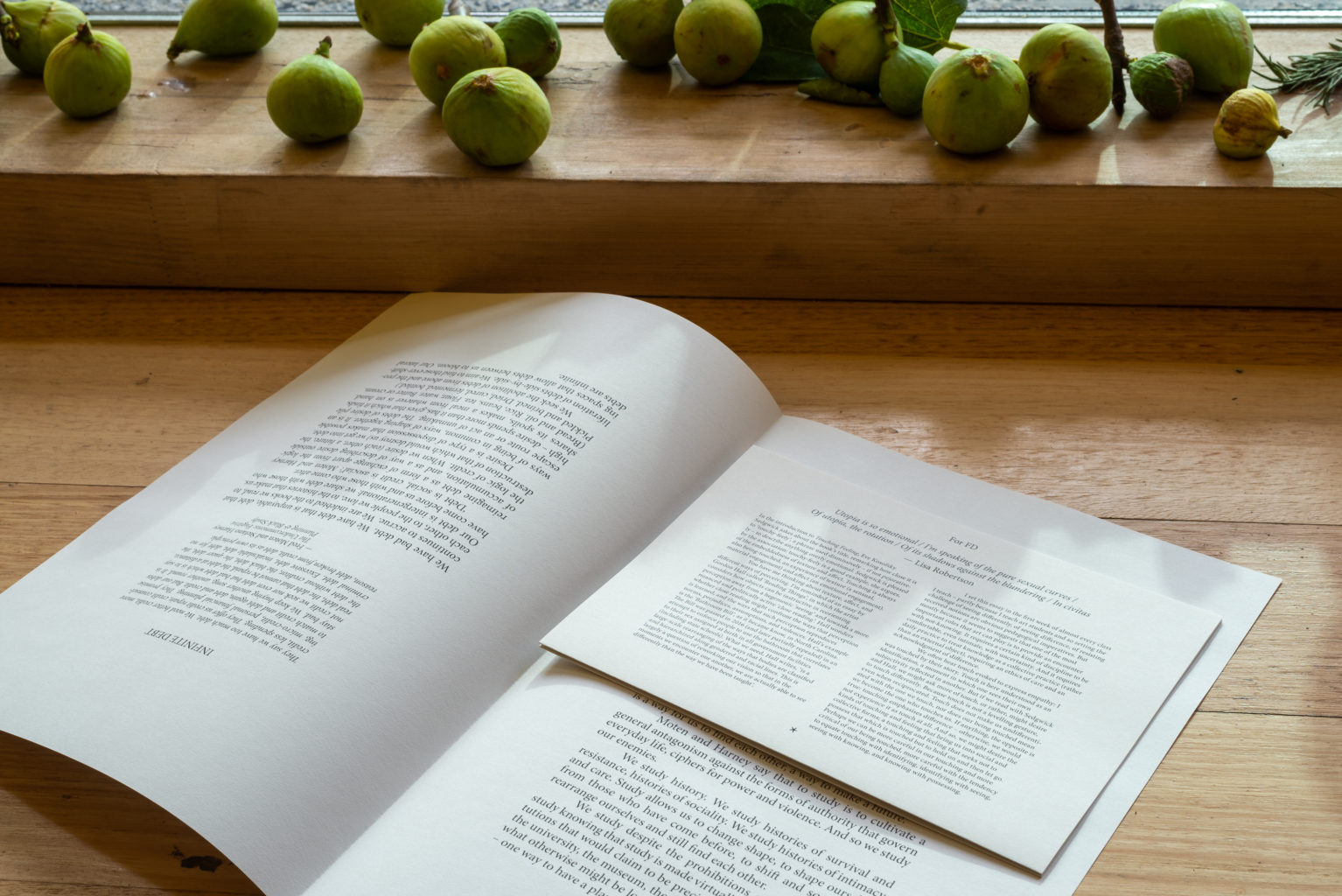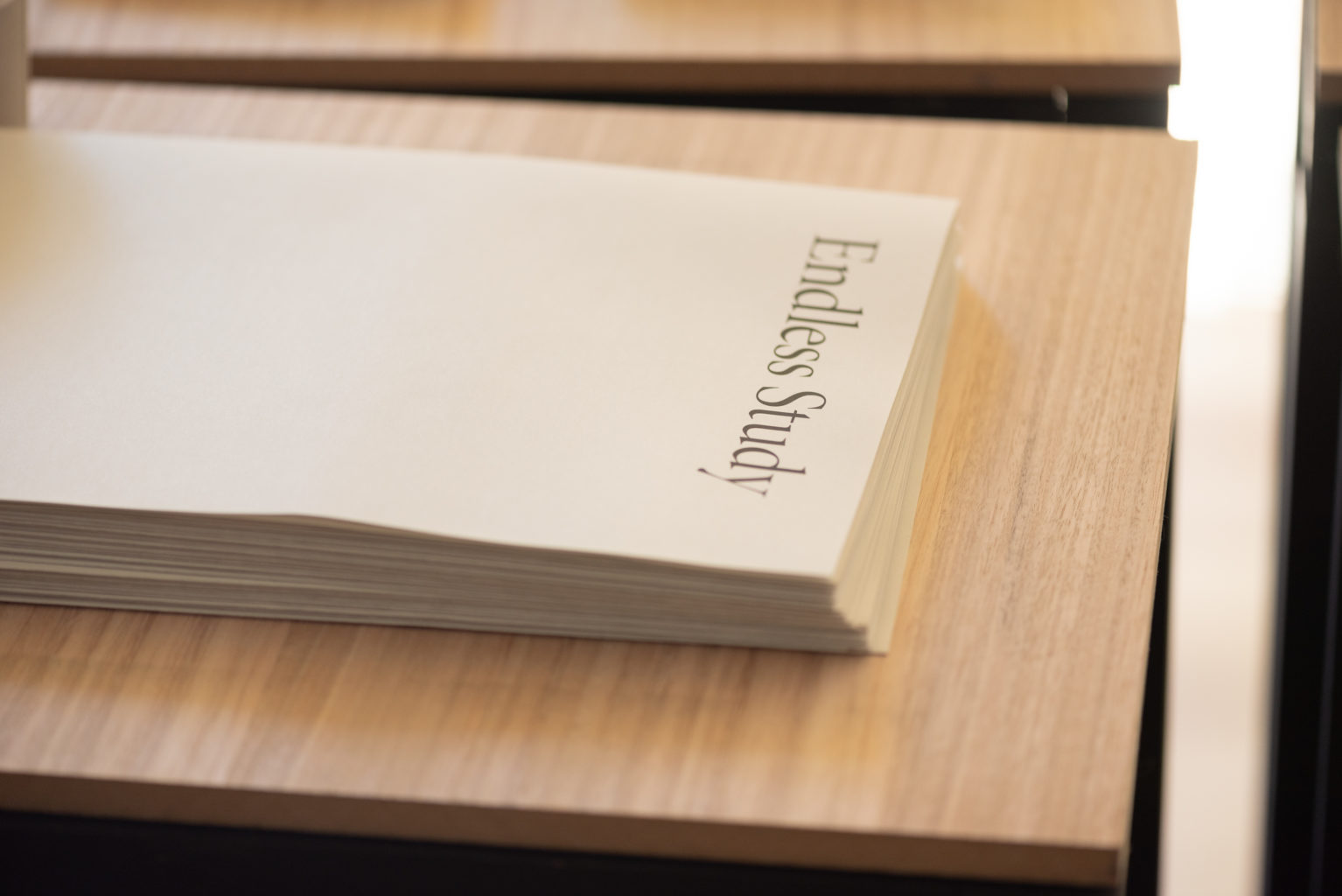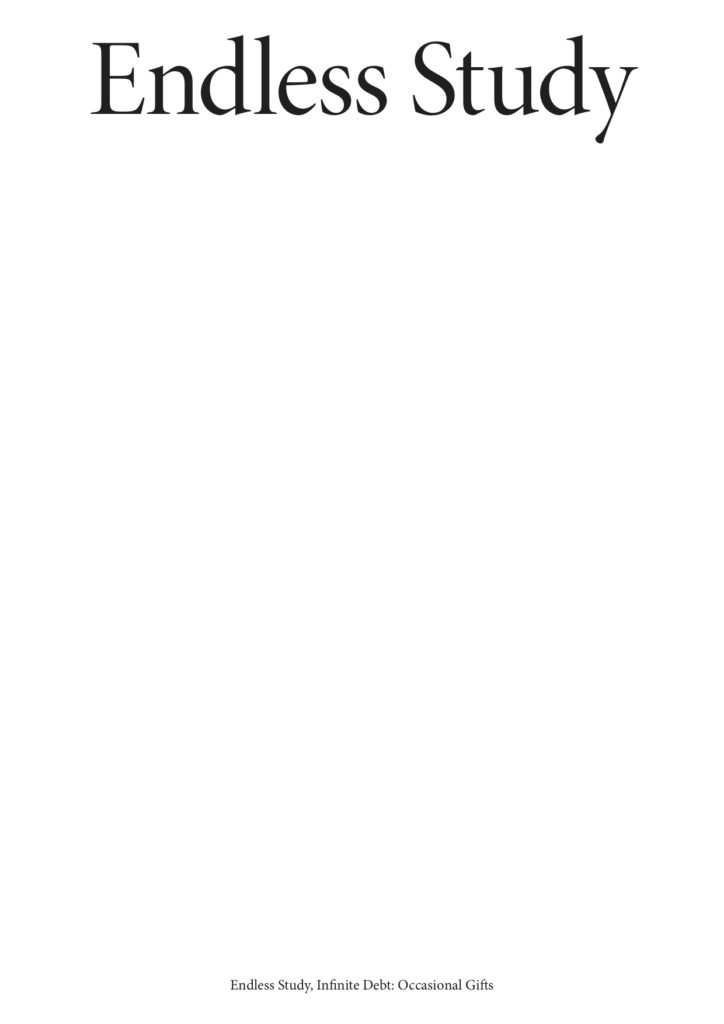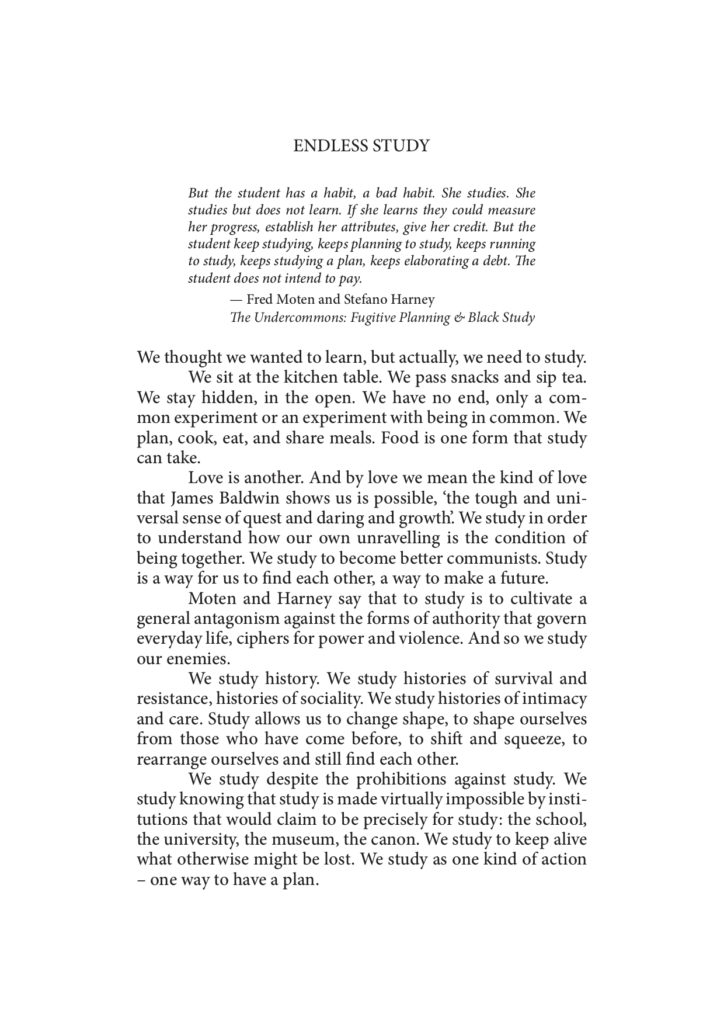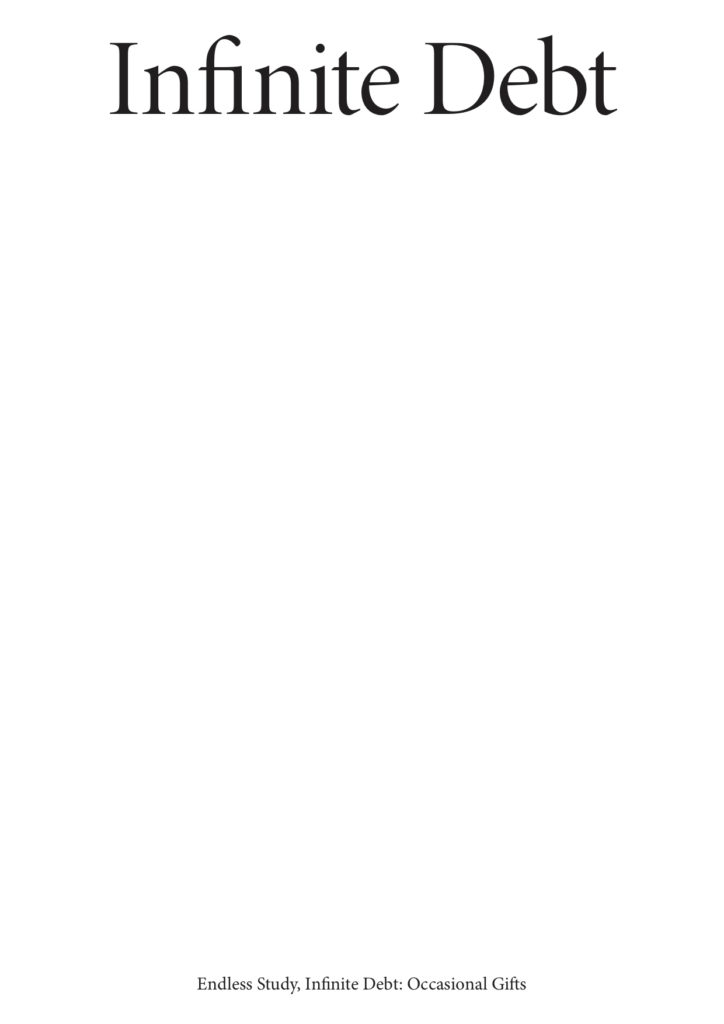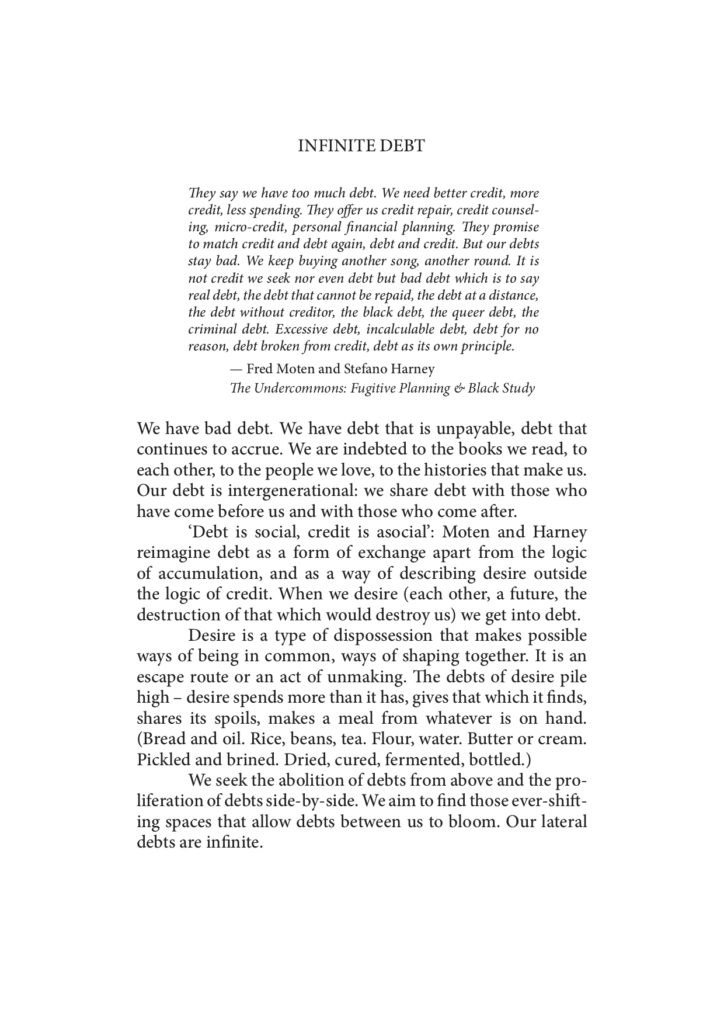 Installation shots include images of Charlie Sofo's Windows, 2019. Photography by Keelan O'Hehir.